Nestled in the tall pines of Camp Sherman
Tucked beneath a canopy of Ponderosa and Tamarack and only steps from the spring-fed Metolius River, the cabins at Cold Springs Resort offer the perfect family retreat. Hiking, biking and world-class fly-fishing opportunities abound and all are within walking distance. Bring the kids, the dog and let yourself and your family unwind.
Our Private Footbridge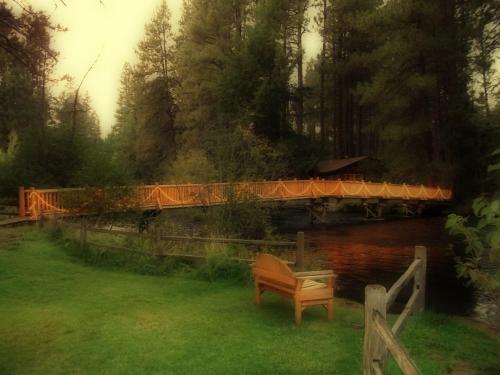 Our private log footbridge leads you to the Metolius River Trail and connects you with the historic and charming town of Camp Sherman. Forget something? Unlike visitors from the early 20th century, you can probably find it here. If you return after dark, lights on the bridge safely illuminate your way home.